The secret of the olive oil for everyone
We innovate without
forgetting our origin
Specialized in the circular economy
Since our origins we have worked around the circular economy. Our commitment with the environment, the sustainability of our planet and sustainable development makes us a relevant actor in any sustainability strategy within the olive oil sector.Our product range ranges from olive squalene to olive oleic acid and vegetable oils that can be adapted to the customer needsOur products
In this simple table we explain what the difference is among Oleicfat squalene from other types of squalenes and fats
We'd love to be in contact with you
Please, do not hesitate to contact us for more information
Algunos de nuestros clientes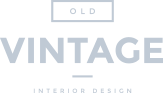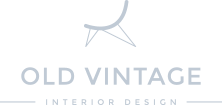 Insight and Trends Articles
Industry news from around the world selected by us.
Reliable, Effective &Technically Advanced Products!
Alteration in some form, by injected humour or good day randomised words.
World's Leading Industry Corporation!
Our worldwide presence ensures the timeliness, cost efficiency and compliance adherence required to ensure your production timelines are met.
What's Our Customer Saying.
Some Possitive Feedback That Encourage Us

Lorem ipsum dolor sit amet, consectetur adipiscing elit, sed do eiusmod tempor incididunt ut labore et dolore magna aliqua Egestas purus viverra accumsan

Lorem ipsum dolor sit amet, consectetur adipiscing elit, sed do eiusmod tempor incididunt ut labore et dolore magna aliqua Egestas purus viverra accumsan

Lorem ipsum dolor sit amet, consectetur adipiscing elit, sed do eiusmod tempor incididunt ut labore et dolore magna aliqua Egestas purus viverra accumsan

Lorem ipsum dolor sit amet, consectetur adipiscing elit, sed do eiusmod tempor incididunt ut labore et dolore magna aliqua Egestas purus viverra accumsan